Georgia Youth ChalleNGe Program UPDATE (October 10, 2023)
We are currently accepting applications for the January 2024 class scheduled for the Fort Stewart Campus.
This class has a limited capacity, and when we have reached the number of applicants required to meet our capacity for this class, we will close the application.
Important Information for Applicants!
When you click on the Submit Button below, you begin the first step in applying to the Georgia Youth ChalleNGe Program. Upon submission, you will receive an email with instructions on the required forms necessary for the preliminary screening process.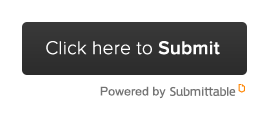 How to Apply to GAYCP (using Submittable)
Applications for the Georgia Youth ChalleNGe Program (GAYCP) are accepted electronically using the Submittable platform. Each applicant will be required to provide an email address to set up an account, which will be used throughout the admissions process.
***Be sure that the email address used in this application is one that is reviewed regularly as it is the primary means of contact during the application process.
Below are some frequently asked questions about the Submittable Account