Georgia Youth ChalleNGe Program UPDATE (November 28, 2023)
We are accepting applications for the January 2024 class scheduled for the Fort Stewart Campus in Hinesville, Georgia.
This class has a limited capacity, and once we have reached the number of eligible applicants required to meet our capacity for this class, we will close off the application.
We will be opening the application for our April 2024 class scheduled for the Augusta campus at Fort Eisenhower on Friday, December 1, 2023. Look for it when you apply through our Submittable platform.
---
Important Information for Applicants!
Required Documents for Your Application.
As you begin this application process, you must know that you are expected to provide certain documents so we can conduct a thorough review of your applicant before we can make an enrollment decision. Any delay in providing these essential documents may cause your application to be withdrawn from consideration for the program. So, when we request these documents, you should respond quickly in order to keep the selection process moving for your applicant.
Required documents include the following: Be sure to have these available as you begin the application process.
A copy of the Applicant's Birth Certificate (Must match the name of the applicant)

Education documents: (Transcripts, Behavior, and Attendance Records)

If applicable, Complete IEP or 504 Plan documents
If applicable, Proof of Legal Resident Documents
Other documents that will need to be provided during the selection process:
A copy of the Applicant's Immunization Records

A copy of the Applicant's Social Security Card

A copy of the Applicant's Government Issued Identification Card

Medical Insurance Card

School Withdrawal Form (DO NOT WITHDRAW your child until he/she has been officially notified about their selection for the program)
Other documents may be requested by the Campus Selection Committee during the enrollment process.
---
When you click on the Click Here to Submit button below, you begin the first step in applying to the Georgia Youth ChalleNGe Program. Upon successful submission, you will receive additional emails with instructions on the required forms necessary for the preliminary screening process.
How to Apply to GAYCP (using Submittable)
Applications for the Georgia Youth ChalleNGe Program (GAYCP) are accepted electronically using the Submittable platform. Each applicant will be required to provide an email address to set up an account, which will be used throughout the admissions process.
***Be sure that the email address used in this application is one that is reviewed regularly as it is the primary means of contact during the application process.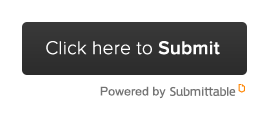 Below are some frequently asked questions about the Submittable Account
GAYCP is excited to welcome our 62nd class to our Fort Stewart campus on January 14, 2024!